Since 2014
Above All Else Learning Must Be Fun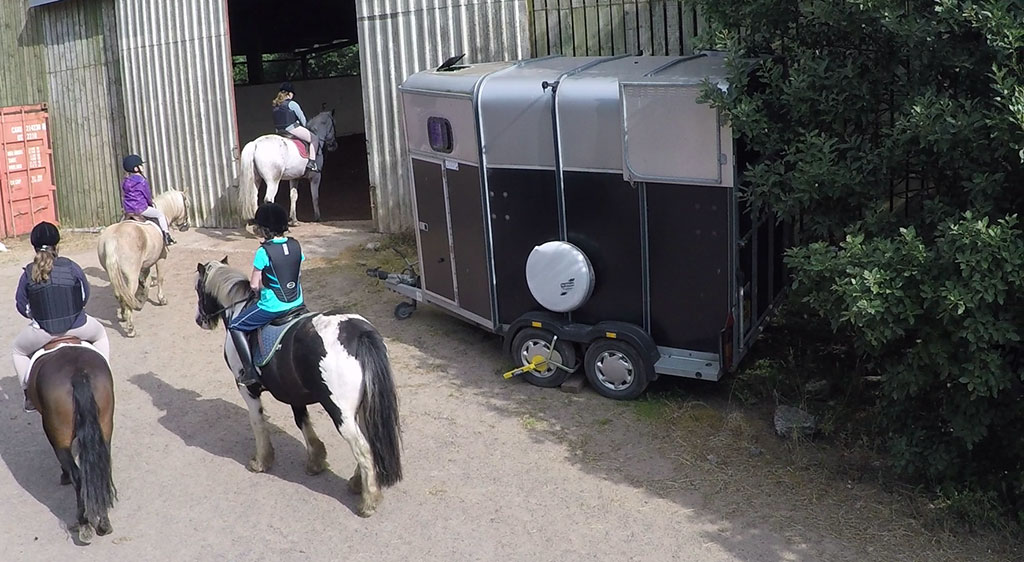 The Riding School
For all at Farmhill it is important that everyone enjoys their time with horses, which is one of the most rewarding experiences anyone can have. Our instructors keep this at the forefront of all their teaching, and with our indoor school even the bad weather we're all used to can't put a damper on things!
It's great to see the nervous looks replaced by smiles as our beginners start to relax and trust their horse or pony, and to see their confidence grow as they progress through the lessons.
At Farmhill we have high hopes for all our pupils – with a background in High Performance Sport we can't wait to see some of our pupils competing at high level!
The Riding School is available for children from 4 years old and up, and we also teach adults too! – you're never too old to learn.
ASD Friendly
Horse riding has numerous benefits for those with Autism:
'Riding horses is fun, and even people with severe autism can do well at riding. Horses calm riders with autism, allowing them to focus, think and accept training. The desire to ride also allows us to encourage positive behaviours and gently discourage negative behaviours.'
– Autismspeaks.org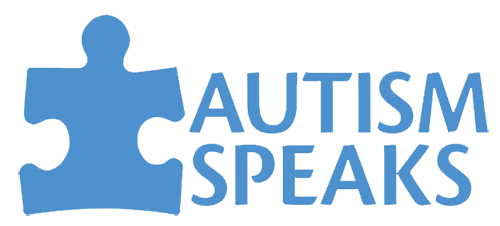 Single & Group Lesson
Pricing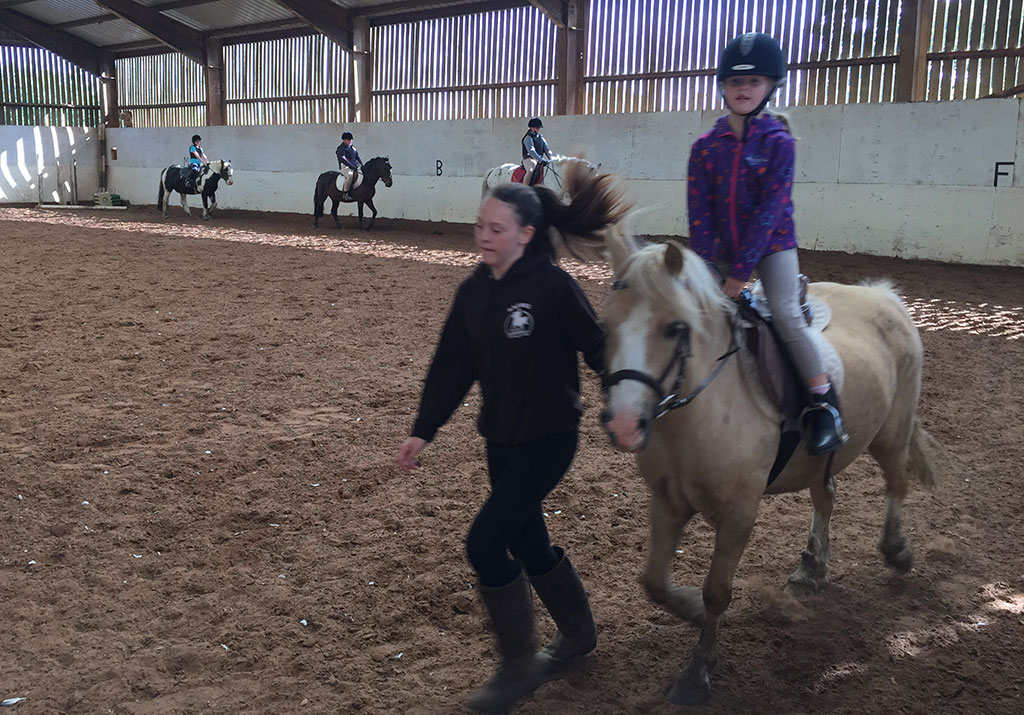 We offer lessons for everyone, from beginner level right through to advanced level and with our background at high performance level, we hope to see our pupils go on to compete at the high level.
The pricing of our lessons is as follows:
Group Lesson  1hr: £20
Private Lesson 30mins: £25
2nd family member is always half price!!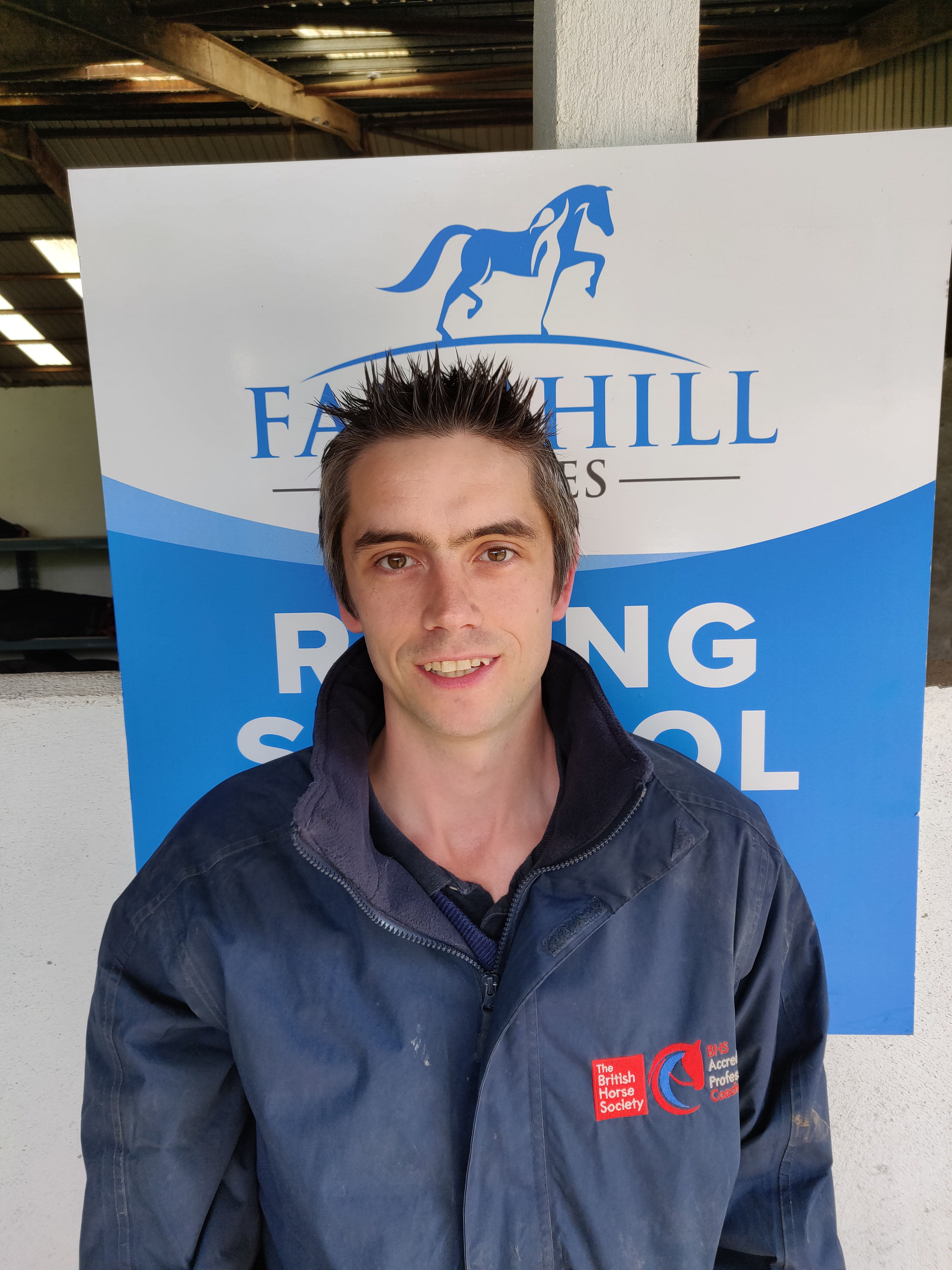 My name is Andrew Ross, I have been working with horses since I was 14. I began in my local riding school as a weekend helper before completing an NVQ and my British Horse Society stages 1 and 2 to enable me to teach. I then undertook a BSc in Equine Management which I passed with a first class honors before heading off to Aberytstwyth University in Wales where I obtained an MSc in Equine Science with merit. Whilst in Aberystwyth I developed a passion for scientific research and presented findings from my own studies at two international conferences.
When I returned home from university I took a job in Tesco to simply pay the bills. Having been there for five years and becoming a manager I decided it was time to return to my primary passions of horses and teaching. In 2018 I completed my BHS stage 2 (teach) and Stage 3 (riding, care and teach) to become a fully qualified and accredited professional coach. I plan to continue on up the BHS ladder and hope to undertake the next set of exams within the year. I find teaching to be both challenging and rewarding, getting a huge deal of satisfaction out of seeing people progress and develop in both ability and confidence. 
I have my own horse called Fudge who I have had for over 10 years. I now compete him at registered dressage at elementary level and my aim is to take him up to medium level towards the end of 2019. Dressage is my favourite discipline as it tests control, accuracy as well as the riders position and efficiency, which are all abilities I aim to instil in all my pupils.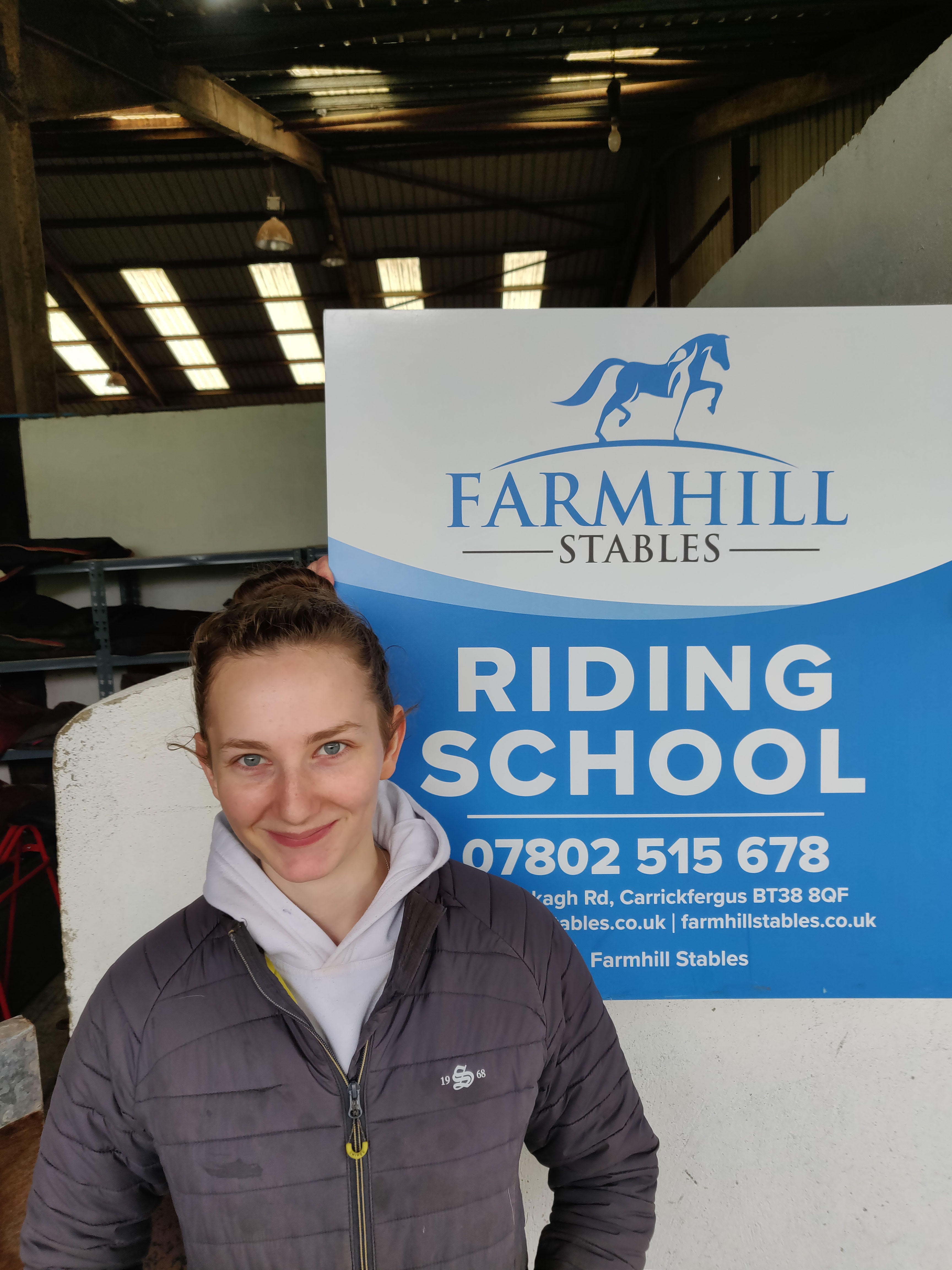 I am from the Newtownabbey area and i have always had a keen interest in horses. I starting riding and participating in pony club from the age of 4, progressing through to bringing on and competing my own horse. I am currently working towards achieving my BHS stage 3 teach qualification, having already achieved up to my stage 3 horse management and riding and my stage 2 teach by the age of 18. Currently I'm studying for my BSc (Hons) in Equine Management. I qualified for for my first aid qualification through the BHS and my child safeguarding through pony club.