The Livery yard
Farmhill Stables has provided livery services for over 20 years, and continual improvement to the facilities makes it one of the best appointed livery yards in the area.
Our livery clients have many diverse interests, from those who enjoy the sport in a non-competitive way, to those who are members of Pony Clubs, Riding Clubs, Eventing Ireland, Showjumping Ireland or Dressage Ireland. They include those new to the sport, many of whom have moved on from our riding school to owning their first pony, to those with years of experience behind them, some of whom travel all over Ireland competing.
Contact us today with any queries you may have about our Livery services!
Best in the area
Farmhill Stables Has Provided Livery Services For 20+ Years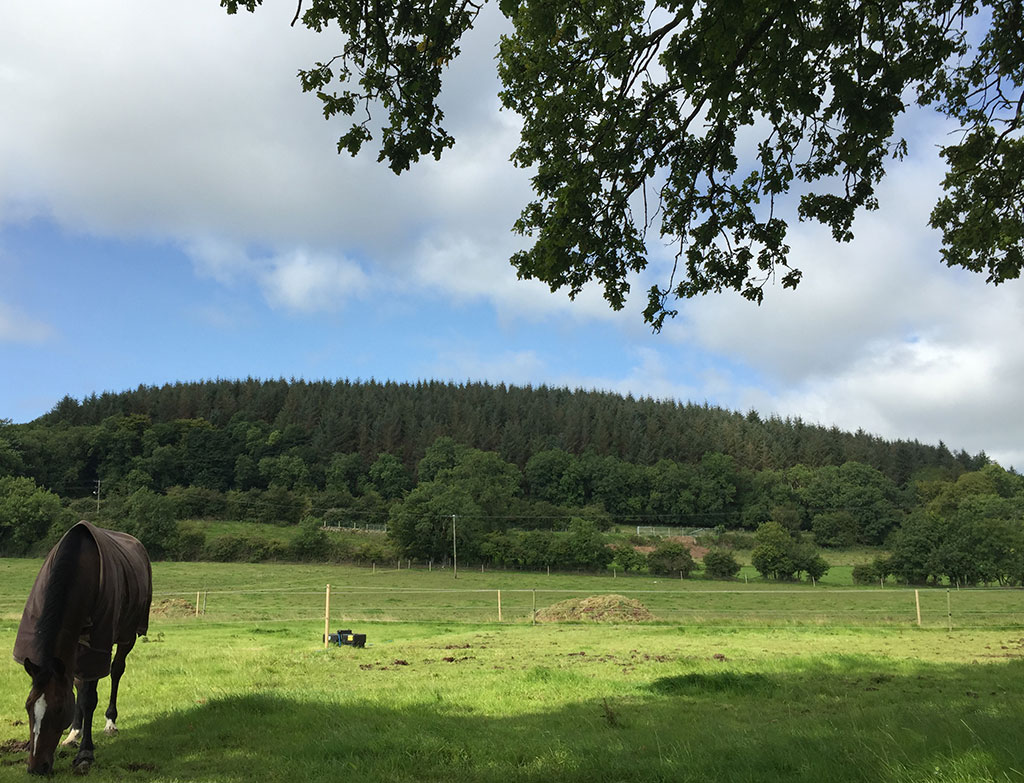 Facilities
At Farmhill stables we pride ourselves on our facilities.
A floodlit outdoor stand school, 45m x 50m, and is equipped with a full set of jumps and dressage arena and even has its own tree! 
A 6-horse Odon Equestrian Horse Walker with an Easyfix rubber tile surface.
A large lunge pen, with a fibre and sand surface, large enough to allow plenty of room to work a fresh horse.
A floodlit, Crumb rubber surfaced Indoor School, 30m x 31m.
Access to hacking up the Knockagh Rd, a hill perfect for getting horses fit, or just for a pleasant hack in the beautiful countryside overlooking Belfast Lough and on a clear day with views to Holywood and Bangor and even to Scotland.
Every livery horse or pony gets their own dedicated turn out paddock, for use over the warmer months when the fields are dry enough. For the rest of the year there are 2 shared all weather turn out paddocks.
Expert advice is always available from Tom and Anita!