RIDING SCHOOL & LIVERY YARD
Farmhill Stables
Welcome to Farmhill Stables. We have been providing livery in the Carrickfergus area for over 20 years. We also added a riding school in 2014. Get in touch with us today. 
contact us
Welcome
ABOUT US
Farmhill is the longest serving family run stables in Carrickfergus, Northern Ireland.  Farmhill Stables sits at the bottom of the Knockagh Hill in the beautiful countryside just outside the ancient town of Carrickfergus.
The stables were opened for business by Tom Doherty in 1995 as a competition and livery yard, and over the years Tom has produced horses that have gone on to compete internationally in both Show Jumping and 3 Day Eventing, and in places as far away as the U.S.A.
Tom has represented Ireland in both Show Jumping and 3 Day Eventing, including on the Irish Team at Nation's Cup Level 3 Day Eventing, and now has an active role in High Performance Eventing as Show Jumping Coach to the Irish Pony (Under 16) 3 Day Event Team.
Tom's wife Anita also takes an active role in the yard, including training many of the livery clients – her competition career started in the show jumping ring, with many victories at the prestigious Dublin Horse Show, which is still one of the biggest shows in the world, held each August at the R.D.S, Dublin. She switched to eventing, competing internationally, and now enjoys producing young horses up through the ranks. She also works as a Charetered Physiotherapist.
With a growing interest in the coaching/education side of the sport opening a Riding School in 2014 was a logical step, and with the facilities in Farmhill well suited to the demands of a riding school it has grown quickly.
What we do
FARMHILL SERVICES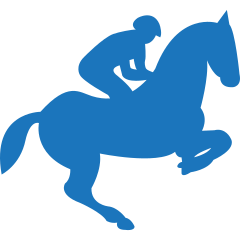 Riding school
With friendly, qualified and insured staff, and an indoor school to protect you from whatever the weather throws your way, lessons at Farmhill are both fun and safe.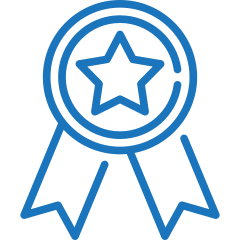 livery yard
As the area's longest established Livery Yard, Farmhill has years of experience providing stabling for local riders' horses.
What Drives Us
OUR MISSION
Our mission here at Farmhill Stables is to enhance the abilities of each participant to acquire knowledge and develop skills in horsemanship and horseback riding.